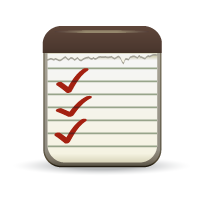 What is an iPhone speaker system? Its basically a speaker system that supports the Apple iPhone. The speakers and wires have been shielded so that they do not give off static or his when your iPhone is docked.
Systems that support the Apple iPod do not necessary support the iPhone.
There are many speaker system brands out there that supports iPods, iPhones or both. Sony, Logitech, JBL, iHome, Bose and Altec Lansing are the well known ones.
Frequently Asked Questions
Q: Will speakers designed for an iPod hurt my iPhone?
Speakers designed and certified for the iPod should not hurt your iPhone.  You may hear some static when the phone is about to ring or when your iPhone is accessing the data network.  You will also be asked if you want to put your phone in airplane mode when you doc it in the iPod Speakers.