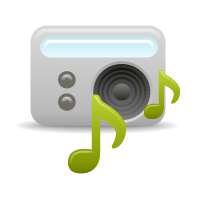 Are you trying to figure out which category of iPhone speakers to buy? It can be a little confusing since some speakers crossover different categories.
We have defined these categories to make them as easily as possible for ourselves and others to understand.
Here is a quick guide to understanding the main types of iPhone systems.
Home iPhone Speakers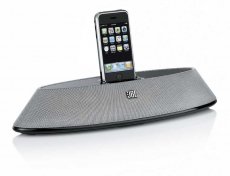 The home speaker category is very broad and speaker systems will sometimes cross into other categories.
The best way to think of Home iPhone Speakers is to think about what makes up a good home speaker system. Maybe a speaker system that fits in your kitchen, bathroom, bedroom or living room. These systems range in price, sizes, quality and weight.
Learn More:
All Home iPhone Speakers
Home iPhone Speaker Editor Top Picks
Portable iPhone Speakers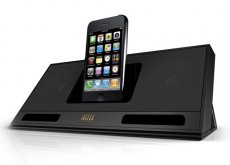 A Portable system is a little more easy to understand. It is a system you cary easily or built for taking on trips.
Characteristics of portable systems include: handles, battery or AC operated, carrying cases, and light weight. Prices range from $50 to $300 with most systems being less than $100.
Learn More:
All Portable iPhone Speakers
Editor Top Picks for Portable Speakers
Ultra Portable iPhone Speakers
Ultra Portable speakers will fit in the palm of your hand and can easily be thrown into a backpack to carry around with you.
Characteristics that differentiate ultra portable from portable and other speaker types are: battery operated without AC adapter options, have 1-2 speakers, no proper ipod/iphone dock with only auxiliary inputs for mp3 players.
Weights are typically less than 1/2 pound and prices are generally less than $50.
Learn More:
All Ultra Portable Speakers
Editor Top Picks - Ultra Portable Speakers
iPhone Alarm Clocks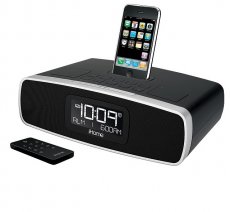 Alarm clock speaker systems are usually pretty obvious. They often are a basic stereo system with an iPod/iPhone dock and a digital clock. The best way to tell if it's an alarm clock is to look in the specifications for alarm functionality.
Learn More:
All iPhone Alarm Clocks
Editor Top Picks for iPhone Alarm Clocks
Desk or Office iPhone Speakers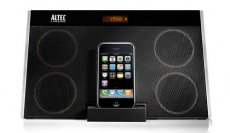 Desk speaker systems are can be similar to home and alarm clock speaker systems, but focus on simple playback functionality. They typically feature an iPod/iPhone dock with two or more speakers and a remote control. Assuming they are built for use outside of the home, they are usually easy to transport, but have better design and construction than portable speakers, and sometimes crossing into the "Premium" speaker category.
Learn More:
All Desk iPhone Speakers
Editor Top Picks for Desk iPhone Speakers
Premium iPhone Speakers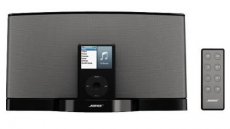 These speakers are the easiest to distinguish because of the price difference. Usually they will highly in speaker performance and quality. Not just in sound but also in functionality and design. A familiar name to most people is Bose. But there are others out there who make great premium speakers systems. These usually appear along side Desk and Home categories the most, but also make appearances with other categories.
Learn More:
All Premium iPhone Speakers
Editor Top Picks for Premium Speakers
iPhone Boomboxes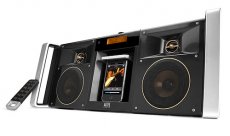 This category is a little more specific. Most systems in this category will be called "Boombox" or look similar to stereo in the 80's and 90's. Some have opted to include a CD player, built in radio, and would be considered portable.
Learn More:
All iPhone Boomboxes
Editor Top Picks for iPhone Boomboxes
Bluetooth or Wirless iPhone Speakers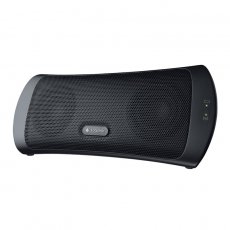 With Bluetooth enabled or wireless speakers you are able connect your iphone with out a physical connection.  Currently (Fall 2010) there are not many bluetooth enabled speaker systems but we are starting to see more and more on the market
Learn More:
All Bluetooth Enabled Speakers
Feedback:
Let us know if you did or did not find this article helpful by contacting us.