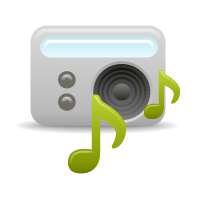 Most of us have found that breaking an iPhone is something we really want to avoid and have thus bought cases for them.
This can be a little of a convenience issue when you are trying to dock your iPhone to a speaker system. Sometimes you can just remove a dock adapter to free up space for your iPhone and it's case, but this does not always work.
Here are solutions to getting your iPhone case to be compatible with your speaker dock.
1. Bluetooth
This connects your iPhone directly to your speaker system. This function lets you play audio wirelessly. It will not charge your iPhone but will save you the irritation off taking of your case. Bluetooth systems listed below:
2. Auxiliary Input
This is a wire that most all speaker systems are built to handle. All you need is a 3.5mm auxiliary cable that goes from your iPhone headphone jack to your speaker system's auxiliary input. Top recommend iPhone speaker systems with auxiliary input listed below:
3. Trayless Docks
This is the best improvement we have seen for the dock itself. This is for one system in particular that accomplishes this, the Logitech S715i. This system has a spring loaded 30pin dock connector that secures your iPhone into place against the speaker system itself.
Conclusion:
These are the improvements we have found useful for avoiding problems with iPhone cases. Fortunately with the iPad now in the picture for these systems, there will have to be more options to make docking the iPhone easier.
Feedback:
Let us know if you did or did not find this guide helpful by contacting us.