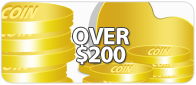 A list created for those with a higher budget than $200 or for those that want the best money can buy!
What makes an expensive iPhone speaker:
Superb sound quality
Innovative designs
Better builds
Easier to use
Bragging rights
Great iPhoneSpeakers over $200:
Bose Sound Dock II
Bose Sound Dock II
The Bose SoundDock Series II is the new and improved version of the original SoundDock (iPod only), and its biggest upgrade is iPod and iPhone capability.
Editor Rating: 9.0
MSRP: $299.99
Buy from Amazon
here
. (Approx $299)
Full
Bose Sound Dock II Review
Bose Sound Dock 10
Bose SoundDock 10
The Bose SoundDock 10 digital music system features Bose's revolutionary waveguide speakers, which deliver deeper, stronger sounds straight to your iPod.
Editor Rating: Not Rated
MSRP: $599.95
Buy from Amazon here
. (Approx $599)
Complete Bose SoundDock 10 Review

iHome iP1
iHome iP1
The first audio system with cutting edge Bongiovi Acoustics Digital Power Station technology. The iHome iP1 speaker system brings studio quality and innovation to you. It features the first active digital signal processing technology in consumer product. This new system features top-of-the-line audio reproduction.
Editor Rating: 8.7
MSRP: $299.99
Buy from Amazon here
. (Approx $229)
Complete iHome iP1 Review
Kicker iK501
Kicker iK501

One of the best sounding speakers that produces some of the loudest volumes in iPhone speakers. Kicker's iK501 is truely built well with great design and speaker performance.
Editor Rating: 8.0
MSRP: $299.99
Buy from Amazon here
. (Approx $229)
Complete iHome iP1 Review
More Gift Guides